Veteran's Day Ceremony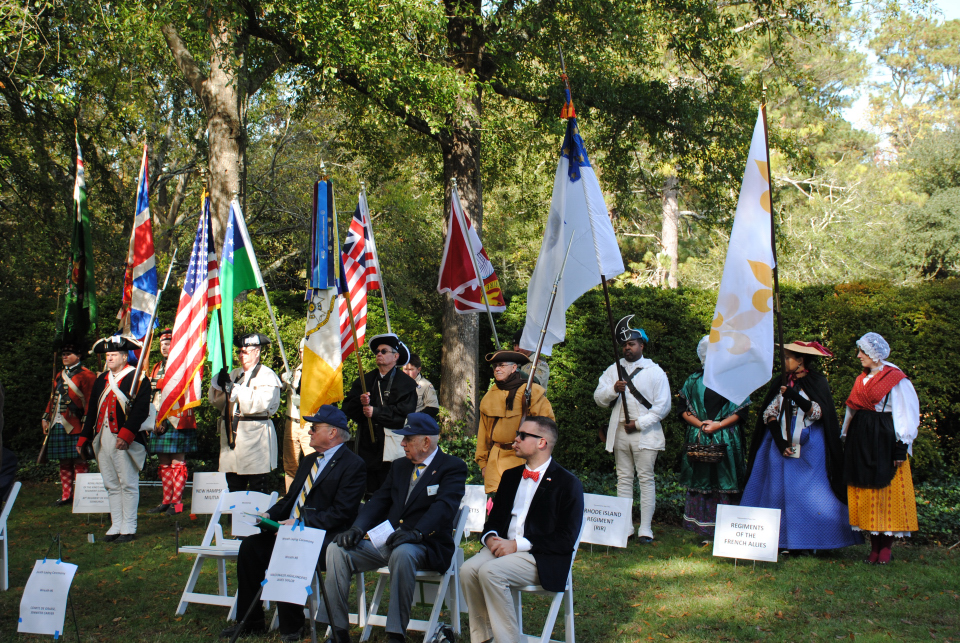 On Sunday November 11, 2018 the Williamsburg Chapter SAR held a ceremony honoring the Veterans past and present who fought for our Independence since the American Revolution. Colonial Williamsburg supported our event with the Fife & Drum Corps and support personnel.
A Veteran Parade led by Gen. Washington from the Colonial Capital to The Palace Green was done with a very strong support of citizen Veterans living or visiting Williamsburg. A very moving event.