Treasurer : Gary Dunaway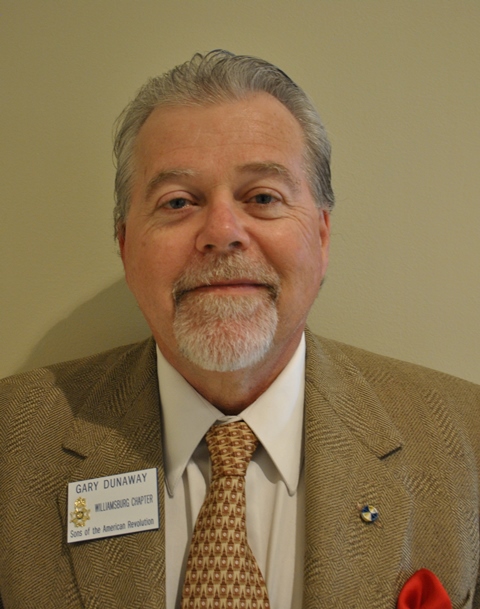 Email:
Gary Dunaway was born and raised in Illinois. He served 22 years in the US Air Force, retiring as a Chief Master Sergeant. His second career was as an Information Systems Engineer and Database Administrator at QVC in Suffolk, VA. He is now retired and lives with his bride of 49 years, Kathy, in Yorktown. Kathy is a member of the Yorktown Comte de Grasse DAR chapter.
Gary has a BS in Business Management from The University of Maryland European Division, and an MBA from The College of William and Mary. He joined the Williamsburg SAR chapter in March 2020.
Gary is a past volunteer at the Yorktown Battlefield Visitor Center and docent at the Nelson House. He also volunteers at the American Revolution Museum Yorktown in historical library research, gallery docent, and concierge.